Your furry family is our family too
Welcome to Hastings Veterinary Hospital, a full-service animal clinic located in Burnaby BC. We know you love your pets like family—we'll treat them the same!
Make an Appointment
Serving Pets in Burnaby BC and nearby areas
Preventive medicine is our specialty. We serve dogs, cats, and rabbits of all ages in Burnaby BC and nearby areas with routine and preventive treatments.
See All Our Services
Due to COVID-19 we have had to put some new protocols in place in order to keep you, your pets, and our staff safe and healthy. If you have any questions or concerns about these new protocols, please feel free to contact us at 604-291-6666 or hastingsvh@gmail.com.
We welcome your furry family
Our veterinarians take their time in making your pets feel at home. After all, they are members of your family—so we treat them the same way.

Dr. Bajwa started practice at HVH in 2005 and loves working with the community and their pets.

Dr Laura Rounding grew up in the Lower Mainland and always knew that she wanted to work with animals.
The best way to make an appointment at Hastings Veterinary Hospital is to give us a call at:
604-291-6666
Unit 102 at 3961 Hastings Street,
Burnaby BC V5C 2H8
Monday – Friday 8.00am – 6.00pm
For best results of your appointment:
– Arrive 10 minutes early.
– Send any previous medical records to our vets at hastingsvh@gmail.com.
– Send payment on the day of your arrival.
Our latest articles on pet care tips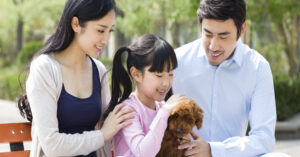 Cat
Pets, while being individuals in their own right, need the care and compassion of their owners to be as safe and healthy as possible. And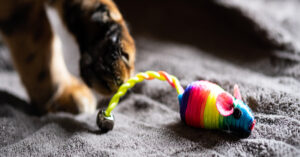 Cat
Although many cats stay within the comforts of home, even they can feel cooped up and bored from time to time. As a cat owner,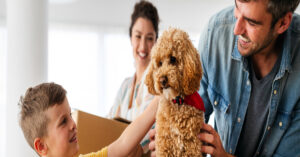 Pet
Are you thinking about finally adopting a pet? Bringing a new animal home for their first time will become a magical memory—the beginning of a
Your most asked questions!
It's normal to have a cat, dog, or rabbit who is scared about going to see the vet! A few ways you can coerce them into their kennel or carrier is to use treats. Be sure to not overdo it though!
Other solutions include leaving the carrier out so your pet gets used to its presence. It can even become a hiding place if your home becomes too noisy.
If all else fails, it's best to talk to your vet. Be sure to inquire with our staff about any anxieties your pet may have, and how best we can manage it going forward.
Our clientele mostly consists of cat and dog owners. However,
Dr. Rounding also treats rabbits. We are honoured to have
her as a rabbit vet on the Hastings team!
Dr. Rounding has separate hours compared to our regular clinic ones.
You can book an appointment as per usual via our
telephone number at 604-291-6666.
Monday
08:00 AM to 6:00 PM
Tuesday
08:00 AM to 6:00 PM
Wednesday
08:00 AM to 6:00 PM
Thursday
08:00 AM to 6:00 PM
Friday
08:00 AM to 6:00 PM
Saturday, Sunday & Statutory Holidays
We are closed
See all of the cute and fun entries we've received In past contests and submit your own!
Follow Hastings Veterinary Hospital on Facebook and share your love of pets!
We love hearing from our clients!
Here are a few comments we've received in the past few years we thought were worth mentioning.
"Hastings Veterinary Hospital has by far the best service. They are all so polite and kind. The patience that these doctors have for animals is incredible. My dog is very anxious about going to the vet, he knows exactly where he is but they always seem to make him feel calm and relaxed during his visits. Their doctors are amazing!! 10/10 would recommend."
"The team at Hastings Veterinary Hospital is the best. We have trusted their expertise for over 3 years now. Everyone is so knowledgeable, kind, friendly, and the customer service is great. The email reminder/appointment system works well to make sure that my best friend Marcus is always up to date. I highly recommend this vet for all of your furry friends' needs!"
"We have been taking both of our cats to this vet since they came to our home as kittens. They have been extremely kind, knowledgeable and helpful at every appointment. They answer all of our questions with great detail, and have made sure that we understood each and every test and procedure. We also board our cats with them when we go on vacation and have had amazing experiences each time. I have and would reccomend them to anyone looking for a new vet."