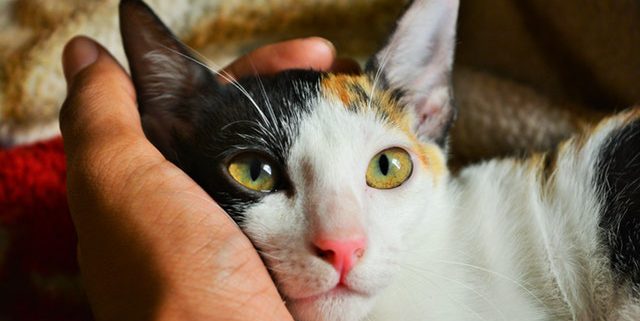 Are you looking to adopt a new pet soon? Have you considered going to a nearby animal shelter? You may think it would be a better choice to go to a pet store or look online instead, but there are actually good reasons to adopt from a shelter over the other options.
Although pets are available from other sources, animal shelters are excellent and reliable places to find the perfect pet for you and your family. If you need some reasons why, we have fifteen! These include a number of good personal decisions, good animal-protection decisions, and good local community decisions.
Personal Benefits from Adopting Pets from Shelters
It is less costly to adopt a pet from a shelter than from a breeder or a pet store. In fact, the cost of adopting a pet from a shelter is usually less expensive than adopting your new pet any other way. Even if you acquire a pet from a friend for no cost at all, you must still pay for their vaccinations, neutering or spaying, and for a checkup by a veterinarian before you take your new friend home. These services are mostly provided (partial or complete) for pets at shelters already.
You can adopt an adult or baby animal, whichever you prefer. Pet stores usually handle only young animals, but some people want an adult pet more used to children and family life, and they can be found at shelters. Animal shelters will also take in any babies from owners whose pets have offspring after a "whoops" incident, so you can count on puppies and kittens to be available for adoption as well.
Animals at shelters receive good care. Shelters treat animals that are sick or hurt and do not allow them to be adopted until each one has been given a clean bill of health. They will have been given their vaccinations and, if old enough, will be spayed or neutered. Animals at shelters are inspected by veterinarians and will be assessed for their temperament and response to children and other pets. If an animal requires long-term healthcare or possesses unwanted behaviours, potential foster pet parents will be informed so that there are no unpleasant surprises.
You will have a wide choice of pets. Shelters are not restricted to particular ages or breeds of cats and dogs, and you will have a good choice of animals. In contrast, breeders usually specialize in raising and selling particular breeds, and pet stores tend to deal in only selling young animals.
Older animals will likely already be housetrained and socialized. Older pets that have never had loving owners and are not sociable will be identified so that you will know what to expect.
Pets help keep you active—especially if you have a dog that needs to be exercised—which, in turn, can help reduce your blood pressure and keep your weight stable. Even a cat forces you to get up off the couch every now and then to feed and play with it.
If you live by yourself but talk to and care for a pet, it can be a great source of company. If your family doesn't live nearby and your friends have moved away, a pet can play an important role in your life and increase your overall well-being.
If you have children, they can learn how to be kind and responsible by helping care for an animal. A pet will become a very important part of your household. They can comfort unhappy youngsters as well as anxious adults and may watch over ill or injured members of the family.
Benefits that Animals Receive When You Adopt Them from Shelters 
It is untrue that most animals in shelters have personality issues because they are there after being mistreated and abandoned. Most of the pets in shelters have been lost or are brought to the shelter by people who are no longer able to care for them.
Overpopulation is a serious issue even in BC. Because of the misconception that all animals in shelters have personality issues, some shelters cannot hold on to all of the animals they receive. You can literally save the life of a helpless little animal by adopting them from a shelter.
You reduce the discomfort of animals that are kept in overcrowded shelters when you adopt one of them. Not only is it kind to offer a home to a homeless animal, it decreases the problem of animals living unhappily in small quarters and not getting the individual attention they can get if they're adopted by a loving pet parent or family.
Community Benefits by Adopting Your Pet from a Shelter
You support a charitable and community institution by adopting animals from shelters. Animal shelters discourage the unfortunately commonplace and terrible practice of pet owners abandoning their pets and leaving them to fend for themselves. Knowing there are institutions that will take an unwanted pet off their hands reduces the odds of treating animals in this fashion.
You encourage other people to adopt pets from shelters so they know it is a safe and economical practice. If your friends and neighbours discover your new, adorable pet came from a shelter, they may be more inclined to consider adopting one themselves.
Animal shelters are an important resource in the community. They reduce the popularity of puppy mills that often supply pet stores and deceive pet owners online. Also, shelter workers will give you information about pet care.
The most important reason of all: by adopting from a shelter, you'll give a little animal a safe and loving home, all while increasing your own happiness and satisfaction at a price you can afford.
Creative Commons Attribution: Permission is granted to repost this article in its entirety with credit to Hastings Veterinary Clinic in Burnaby and a clickable link back to this page.
https://hastingsvet.com/wp-content/uploads/2018/04/15-Reasons-to-Adopt-a-New-Pet-from-an-Animal-Shelter.jpeg
426
640
Hastings Staff
http://hastingsvet.com/wp-content/uploads/2016/05/logo.png
Hastings Staff
2018-04-20 09:19:02
2018-04-20 09:20:13
15 Reasons to Adopt a New Pet from an Animal Shelter